Limoux, a welcoming city
Here we know what living means and there is no lack of assets to seduce you. Starting with three strong points: the longest folkloric event in the world, its Carnival, the land producing the oldest sparkling wine in the world, its Blanquette. But in spite of all this, the people of Limoux know how to remain modest and welcoming. Here, life is also a party. The municipality proposes you numerous animations during the summer period.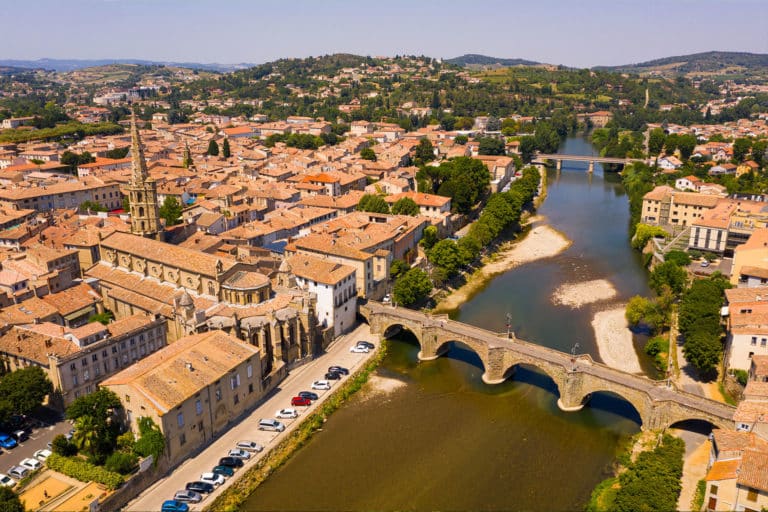 Land of vineyards
In 1531, the blanquette was born. It is the monks of the abbey of Saint Hilaire, whose written traces go back to 835, who invented the blanquette. They are the first to have made "take bubble to the white wine". Documents from 1531 attest to this, since the Sieurs d'Arques were already ordering "blanquette bottles" at that time. A text from 1544 describes how the monks had to close the bottle with iron-rimmed cork. A century before Dom Pérignon, the Blanquette de Limoux was born. It is one of the oldest A.O.C. since it was recognized in 1938.
The Blanquette de Limoux favors Mauzac while the Crémant is a harmonious blend of Chardonnay, Mauzac and Chenin, aged for 12 months instead of 9 months.
The Blanquette Ancestral Method, that everyone in the Upper Valley enjoyed perfecting for a beautiful emulation in the same village, has been elaborated since 1531 in Limoux. Today, cellars and producers produce this traditional Blanquette, with less alcohol. An excellent dessert wine.