Audois Heritage
The idea of linking the Garonne to the Mediterranean by a canal dates back to antiquity under the Emperor Augustus and was taken up by Charlemagne, François I and Henri IV. To finally see the day thanks to Pierre Paul Riquet under the reign of Louis XIV.
The initial objective was to build a maritime canal to facilitate the transit of goods by connecting the Atlantic Ocean to the Mediterranean Sea without having to go around Spain.
In the Aude region, the Canal du Midi, which crosses the department from West to East, is a great way to discover the heritage of the Aude. Beautiful stages punctuate the route: the small town of Castelnaudary and its large basin on the Canal du Midi, the famous fortified city of Arques, the village of Ventenac-en-Minervois with its castle and its cooperative wine cellar, the picturesque small port of Somail and its stone bridge in back of donkey…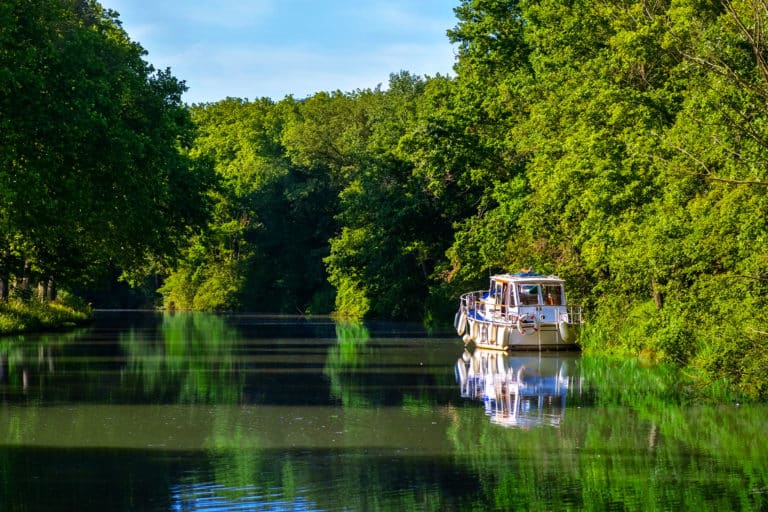 Discover the Canal du Midi and its landscapes, by bike or on foot on the towpaths, or by boat along the water. A refreshing journey.
There are many subtleties in the way the stairs, the edges of the locks or even the lock houses are built, but you have to notice them.
There are many stops to be made along the way in the charming little villages that the Canal passes through.